Data conversion from MiBase desktop to NZ online
Setup MiBase online: $380 NZD
The first 10 Toy Library that wants move from MiBase desktop version to MiBaseNZ online version will pay only $100 for all data transfer and will have 1 of the additional services for FREE and 1 year free hosting + support.
Same functionality with the new design!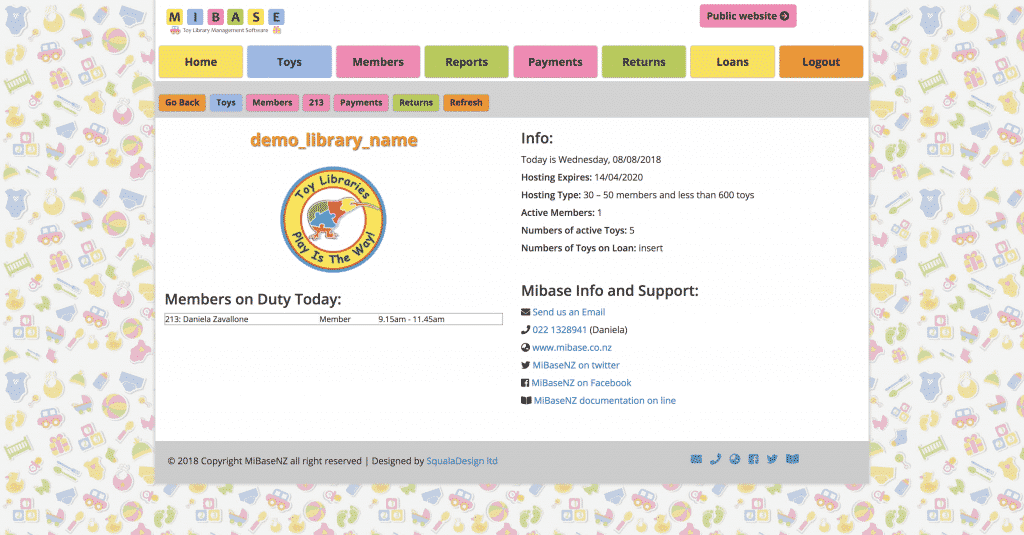 If you are interested in above promotion, please fill in all information and I will send you a formal quote to present to your committee or/and grant.