Flyer design for your toy library
MiBaseNZ is a brand owned by the web agency SqualaDesign ltd, with over 20 years experience in brand design, web design, graphic design and much more…
Are you starting a marketing campaign for your toy library and you need a flyer?
NO PROBLEM
We can design that for you!
We can create any type of flyer; A4, A5, A6, even a poster, and it will be copyright free!
The cost is only $40, a one-off payment with no additional cost to your hosting.
Look at one of our examples: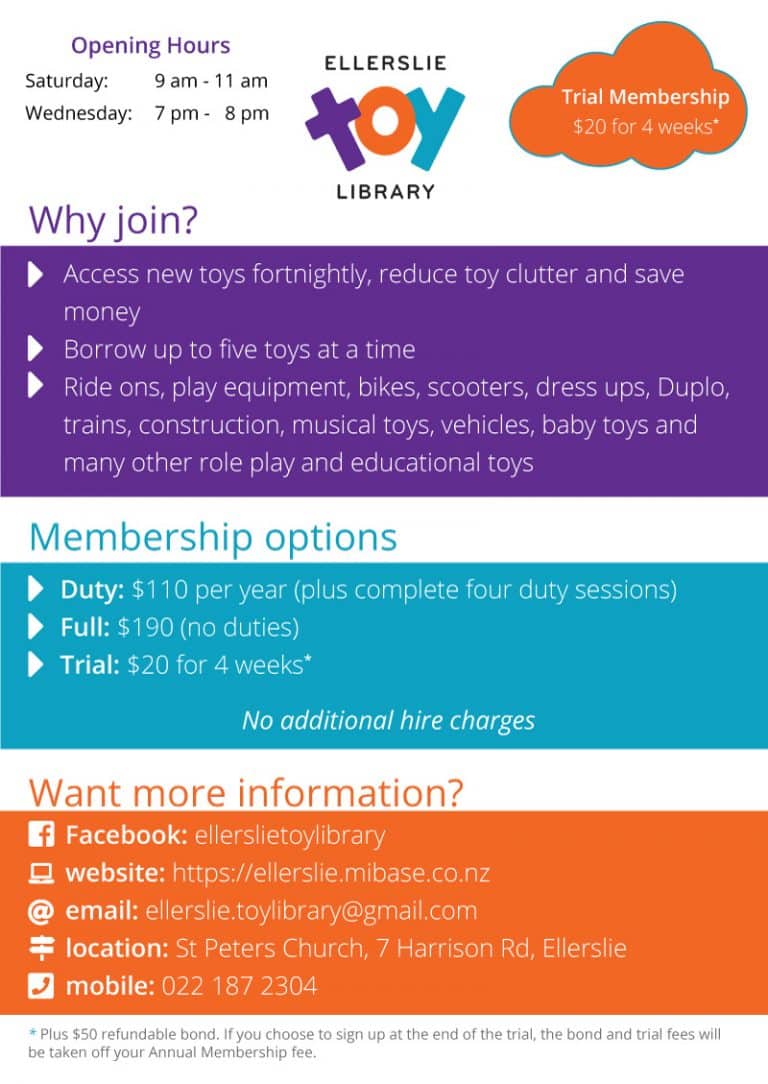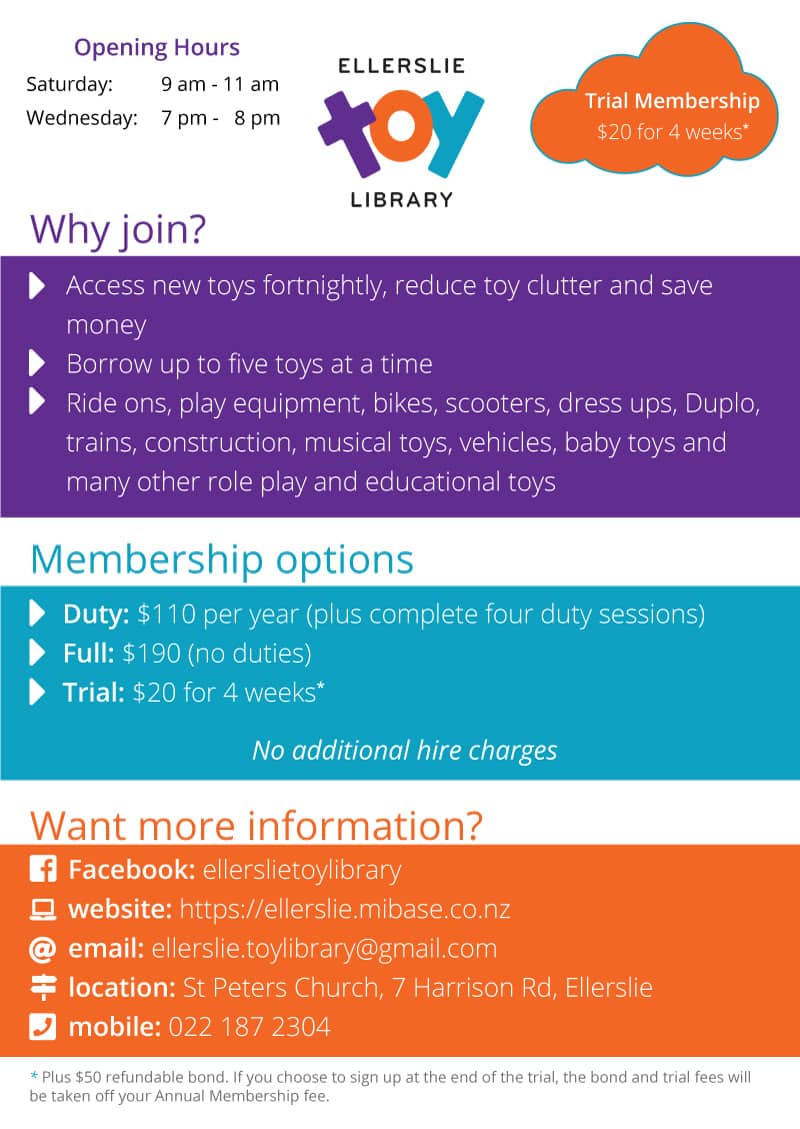 Ellerslie Toy Library
New flyer for the Ellerslie toy library. They gave us a couple of examples and we mixed them together as well as adding our own little touch 🙂