Additional services are possible to add any time throughout the duration of your contract. Contact us and let us know what you would like.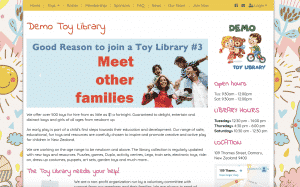 In MiBaseNZ you already have a Public Website where you can add your toy library's information and decide which pages/menus you would like to use/activate. With the Customised Public Website service, you will have access to so much more.
The cost is only $50, a one-off payment with no additional cost to your hosting.
Your website is connected with Google Analytics and Hotjar. Reports by email to the client is sent every 3 months with an analysis and suggestions.
Only $30 per year
Design a business card to be printed for your toy library.
Only $30