If you are in this page you are probably moving from Libratu to MiBaseNZ Online. We will need your Libratu data to setup your new toy library.
To do a Libratu backup go to Administration –> Save Data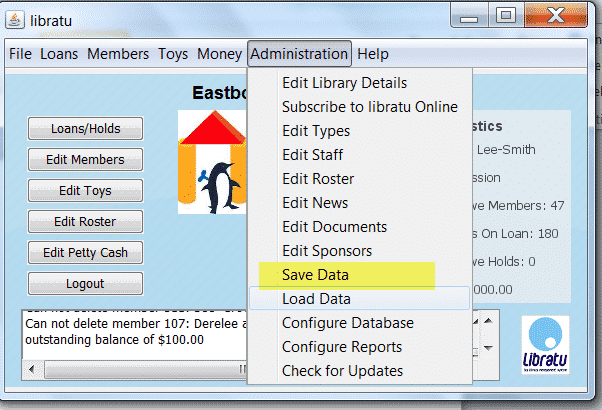 Then save to a known location on the computer or a USB drive. Libratu will save as a zip file so there is no need to add the extension.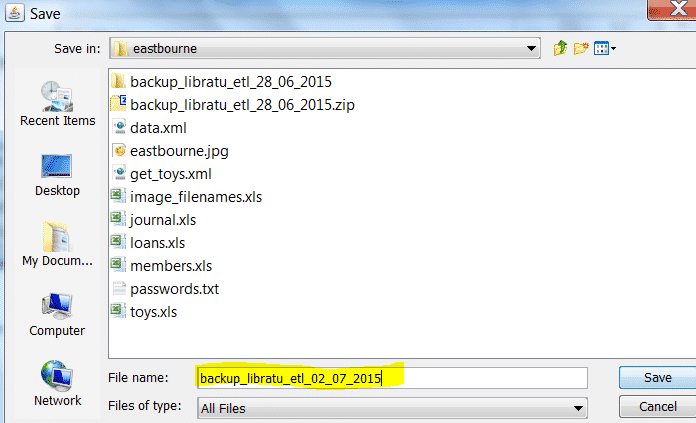 This file will contain all the images and data. The file will be called data.xml, most of the Libratu data can be extracted from this file.
Then email us the file (it will have a zip extension).
What we can import from Libratu to MiBaseNZ
Libratu and MiBaseNZ are different systems so not all data is possible to import. What we can import is:
List of Members with all fields
Children connected to members
Membership list with some info, you will need to update MiBaseNZ after the import is finished as MiBaseNZ requires more information for each membership
Toy Category that you will use in the toy page or when you add a new toy
The Toy Age group that you will use in the toy page or when you add a new toy
Toy List with some information, in MiBaseNZ there is more information than in Libratu
Toy Pictures, if you have any
Toy History and Toys On Loan