MiBaseNZ provides additional Premium Modules for toy libraries with specific requirements. The cost is a one-off payment with nothing added to the hosting cost.
When the module is under development you will see the date it is available. If you pre-order the module, you will receive a 50% discount.
When the module is available, when purchased in the first month, you will receive a 30% discount.
Why we have a PAID Modules?
MiBaseNZ introduced the first PAID premium module on 10th November 2019, the Party Pack.
Every module added to the system needs hours/days/weeks of developing, testing, video, and documentation, it means cost and time.
We like to introduce new small functionalities or pages every month to improve the software for everyone, having paid modules will give us the ability to NOT increase the cost of the hosting.
MiBaseNZ is designed to provide the functionalities for Toy Libraries' needs, however, some toy libraries, around 15% of the total number of MiBaseNZ clients, need more functions and very specific. We are here to provide them what they need, they just have to pay for that and no other toy libraries have to pay for a very specific function they will never use.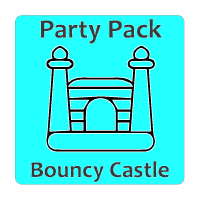 This module will allow toy libraries to hire specific toys from specific categories to non-members, or clients. Once the module is set up, the toy library can choose which toys and categories a client can hire.
Cost: $100