Book a toy with the Reservation System
To reserve a toy go to Reserve -> Reservation (Make a new Reservation.). You will see a page with a list of toys that is possible to reserve.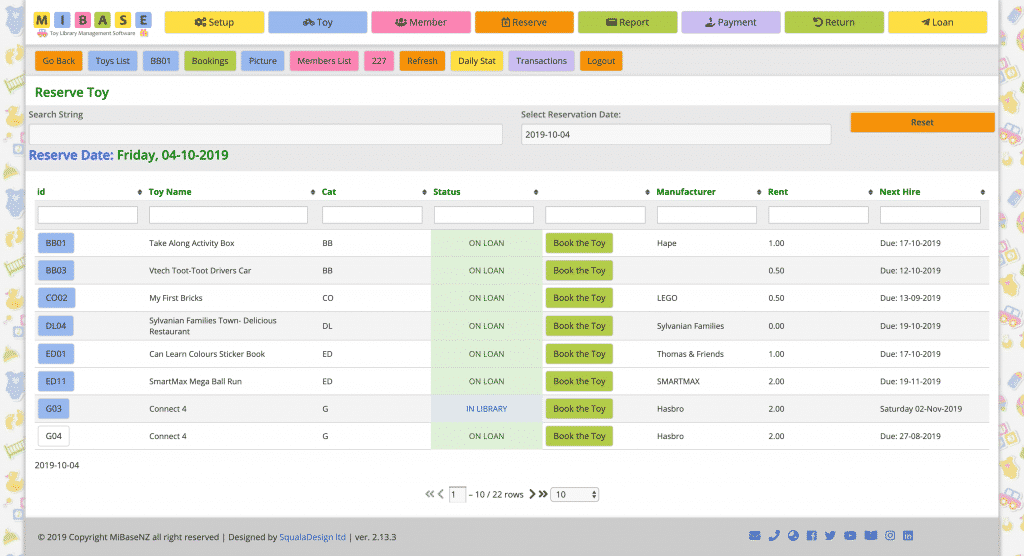 To reserve a specific toy, click Book the Toy button. You will see a page with member search input and the calendar.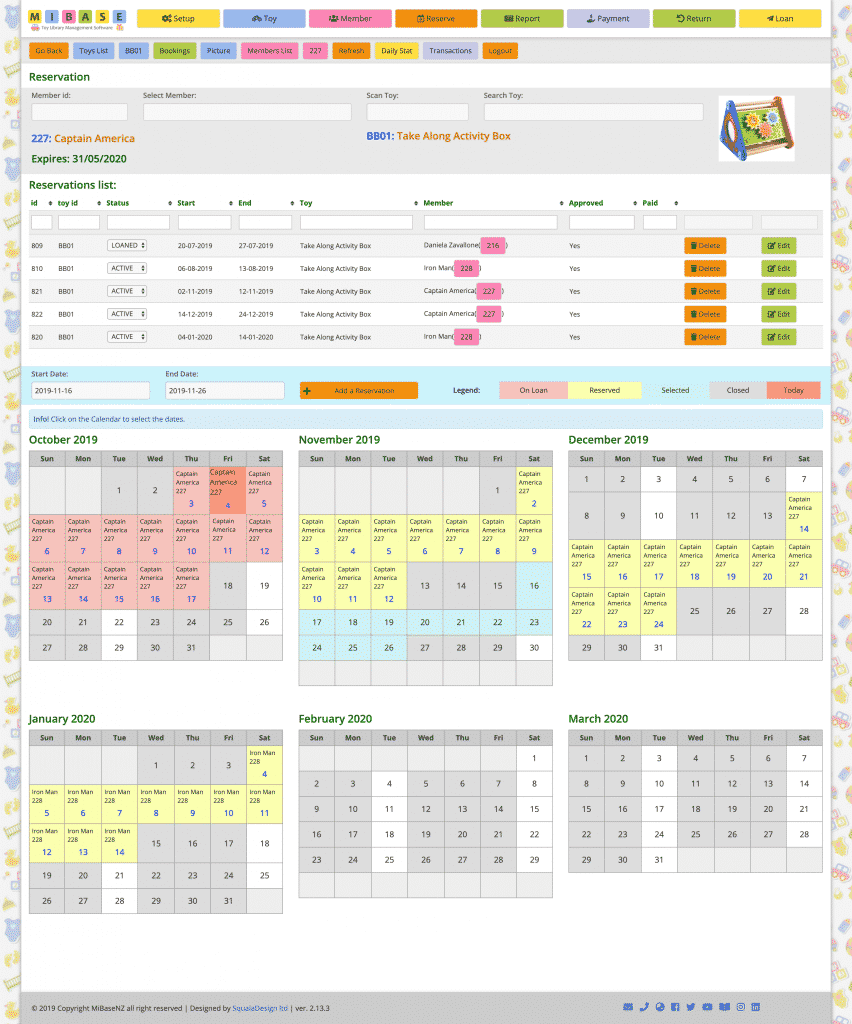 Search the member in the Member id box or Search Member box, then click the first day the member wants to reserve a toy in the calendar, in the example is 16th of November, the system will automatically put the colour in all days that you have inserted in your settings. Now, click Add a Reservation button and you have made a reservation.
In the Reservation List table, you can also delete or edit a reservation.
Watch the video to how to make a reservation
Go back at Reserve Category ->