Reserving a toy in the OLD Reservation System
Now that you have set up your MiBaseNZ's Reservation System, you can start using it to reserve toys for your members.
To find out how to do this, go to Reserve -> Reservation

You will see the full list of your library's toys that can be reserved.
To reserve a specific toy, click Book the Toy button.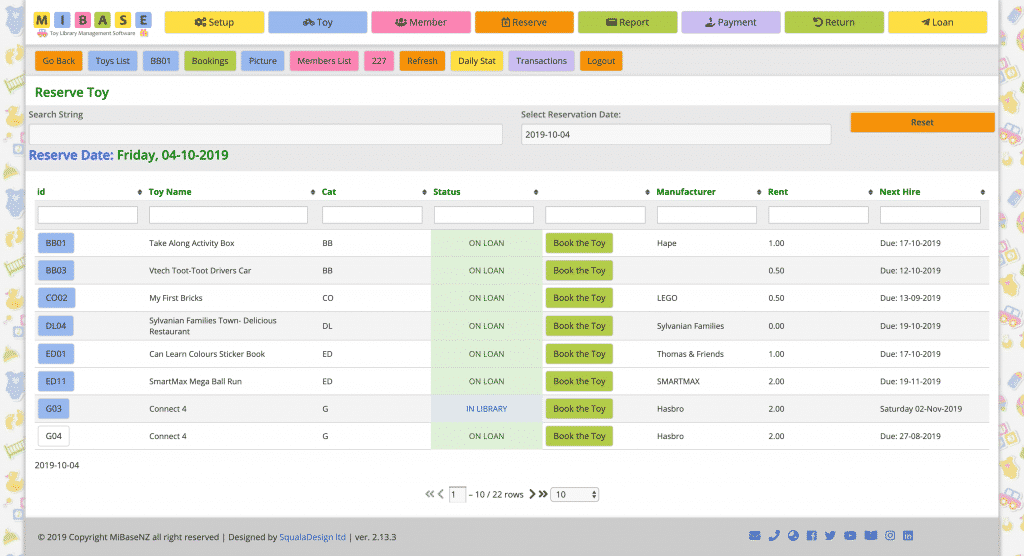 You will be taken to the reservation page for that specific toy. You will be able to see any reservations, if any, for that specific toy as well as the monthly calendars highlighting these reservations and if the toy is currently on loan.
At the top of this page, you will see a line of search boxes.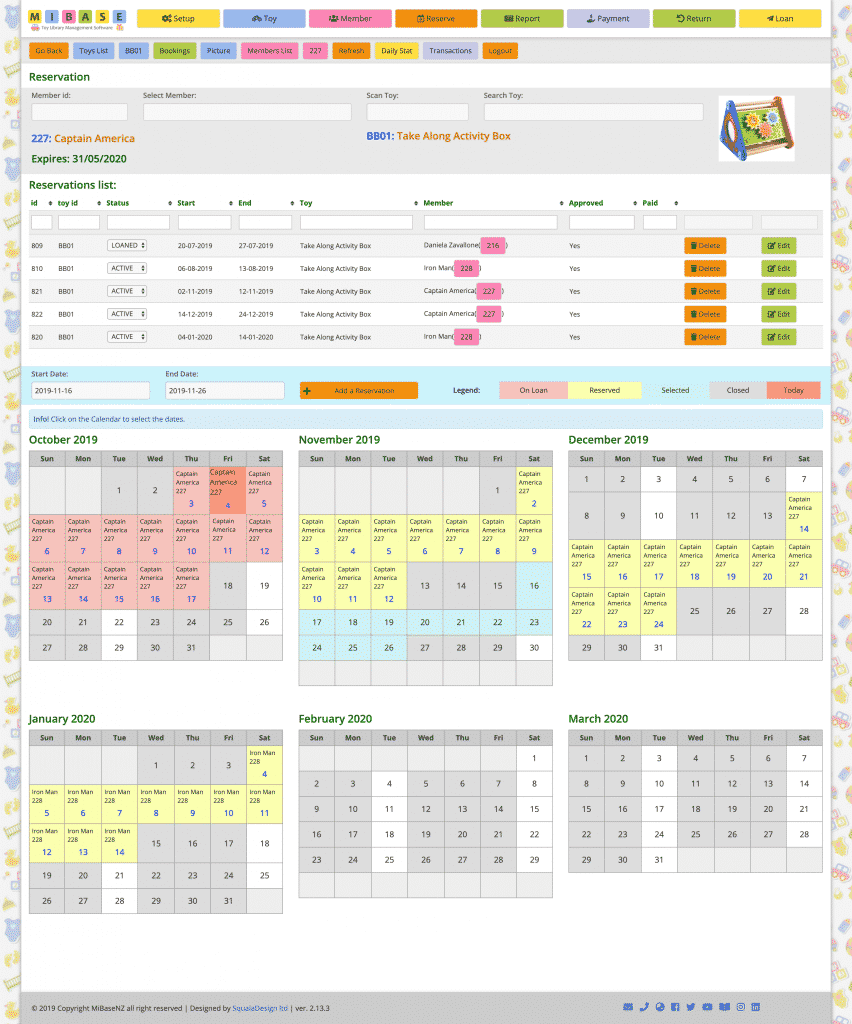 Search for the member who would like to reserve this toy either in the Member id box (if you know their id number) or in the Search Member box (by typing in their name).
Click the first day the member would like to reserve the toy in the calendar, for example, above in the November calendar, the date selected is the 16th. The system automatically highlights the number of days your library has inserted in the settings. These dates will also automatically appear in the 'Start Date' and 'End Date' boxes just above the calendars.
Click the orange Add a Reservation button next to the start and end date boxes. You have made a reservation.
In the Reservation List table, you can also delete or edit a reservation by clicking the relevant buttons.
Watch the video on how to make a reservation
Follow this link to find out how to access your list of reservations