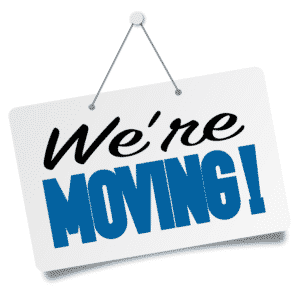 We are very happy to announce that we are moving the MiBaseNZ System and all toy libraries websites in a new server. Bigger, Faster and with more tools that we can use to improve your visibility in Google 🙂
We are moving all toy libraries in groups, please read the calendar below.
VERY IMPORTANT
Please, take a note of your day and DO NOT TOUCH your system or you will lose data and we don't want that to happen. We need 6 hours to move your system, you will receive an email when everything is fine. If for any reason you are OPEN on Sunday, please send us an email and we will move you during the night.
COMMUNICATION TO YOUR MEMBERS
While we are moving your system you will, luckily, see a warning message or downtime, it will be great if you send an email to ALL your members to explain what is going to happen on Sunday night. For our tester during Saturday night!
Friday 24th June 2022, after 7:00 pm
Parklands
Ashburton
Katikati Community 
Papamoa
Omokoroa
Grey Lynn
All done
Saturday 25th June 2022, after 7:00 pm
Waiuku
Petone
Taupo
Mangawhai
All done
Sunday 26th June 2022, after 7:00 pm
Rolleston
Papanui Community 
Northcote
All done
Sunday 3th July 2022, after 9:00 pm
[alexandratoylibrary.mibase.co.nz ]

[beachlandstoylibrary.mibase.co.nz ]

[blenheimtoylibrary.mibase.co.nz ]

[cambridge.mibase.co.nz ]

[chbtoylibrary.mibase.co.nz ]

[cust-toy-library.mibase.co.nz ]

[dannevirke.mibase.co.nz ]

[devonporttoylibrary.mibase.co.nz ]

[dpc-toylibrary.mibase.co.nz ]

[dunedincity.mibase.co.nz ]

[eastbournetoylibrary.mibase.co.nz ]

[easternbaystl.mibase.co.nz ]

[eastsidetoylibrary.mibase.co.nz ]

[ellerslie.mibase.co.nz ]

[ellesmeretoylibrary.mibase.co.nz ]

[featherston.mibase.co.nz ]

[fiddlestyxtoylibrary.mibase.co.nz ]

[geraldine.mibase.co.nz ]

[gisbornetl.mibase.co.nz ]

[goretoylibrary.mibase.co.nz ]

[halswelltoylibrary.mibase.co.nz ]

[hamiltoneast.mibase.co.nz ]

[hamiltontoybox.mibase.co.nz ]

[havelockntl.mibase.co.nz ]
All done
Monday 4th July 2022, after 9:00 pm
[hornbytoylibrary.mibase.co.nz ]

[invercargilltoylibrary.mibase.co.nz ]

[islandbaytl.mibase.co.nz ]

[mountmaunganuitl.mibase.co.nz ]
All done
Tuesday 5th July 2022, after 9:00 pm
North West
Kaiapoi
Rangiora
Mackenzie
Kerikeri Community
North Otago
Nelson
Otumoetai
Whitby
All done
Wednesday 6th July 2022, after 9:00 pm
West Auckland Community
Martinborough
Whangarei Community
Stoke
Wakatipu
Mornington
Putaruru
Northland
Te Atatu
All done
Thursday 7th July 2022, after 9:00 pm
m40manawatu
waimairitoylibra
b49tepuketoylibr
m47whanganuitl
w64wadestowntl
otorohangatoylib
c83shirleytoylib
westlandtoylibra
All done
Friday 8th July 2022, after 9:00 pm
westernhillstoy
whaingaroatoy
w77miramartoylib
wanakatoylibrary
w82otakitoylibra
s17midnorthsouth
c41methventoylib
whitiangatoy
All done
rakaiatoylibrary
wk74teawamututl
w10ruapehutoylib
wptoylibrary
waimarinomibase
c26seasidetoylib
w79tawalindentl
o85tokomairirotl
wk76waihitoylibr
w86mastertontl
s89wyndhamtoylib
All done