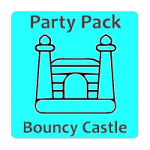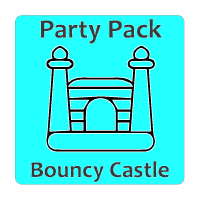 Party Pack / Bouncy Castle module
Once the module is set up, a Party Pack button will appear in the second menu at the top of the page.
Your client list will be separate to your members list. Your toy list, once you have selected which toys you would like to hire, for example, party packs, bouncy castles and/or outdoor toys, will also be separate.
This also applies to the other features of the Party Pack module as outlined below.
The toys you have selected to be hired by your clients under this module will be listed here and will be separate to the main toy list.
From this list, you can   Edit or  View the toys details. There are filters and pagination to be used if you have a long list of toys.
Reservation List separate to the members reservations
This reservation list is the same as the one used for members however this is filtered for clients or non-members only.
From that list, you can  Edit or  Delete the reservations. There are filters and pagination to be used if there is a long list.
Email template for Party Pack signup
Once the client or non-member clicks the Signup Now button, they will receive an email with information on how to access the Client Website and how to reserve a toy.
The toy library admin will also receive an email informing them someone has signed up as a non-member.
Upload files to the Client Website
The toy library can upload specific files that will show up on the Client Website only.
These files could include bouncy castle instructions, terms and conditions, whatever the toy library would like their client or non-member to access.