Barcode Reader FREE for all Platinum Setup
Are you interested to move your Toy Library to the Next Generation of Toy Library Cloud System? Great! Now, if you are choosing the Platinum Setup to move to MiBaseNZ you will receive gifted a Barcode Scanner USB.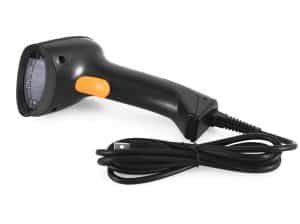 This barcode scanner is suitable for retail POS systems, libraries, stock management, logistics and more!
No power supply or batteries required! (power is sourced from the USB port). The barcode scanner has a confirmation beep when you scan a barcode.
FEATURES:
* No software required – just plug into a USB port and use
* Supports with Windows 7, Vista, XP or Mac OS X, Windows 8 32bits/64bits, Windows 10
* Will beep to confirm successful reads
* No batteries required
* Scan Distance: 2.5mm-60mm
Ask us a quote and choose the Platinum Setup!