We are moving and we have a promotion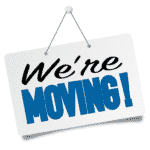 We are very happy to announce that we are moving the MiBaseNZ System and all toy libraries websites in a new server. Bigger, Faster and with more tools that we can use to improve your visibility in Google 🙂
We are moving all toy libraries in groups, please read the calendar below.
VERY IMPORTANT
Please, take a note of your day and DO NOT TOUCH your system or you will lose data and we don't want that to happen. We need 12 hours to move your system, you will receive an email when everything is fine. If for any reason you are OPEN on Sunday, please send us an email and we will move you during the night.
COMMUNICATION TO YOUR MEMBERS
While we are moving your system you will, luckily, seen a warning message or downtime, it will be great if you send an email to ALL your members to explain what is going to happen on Sunday night. For our tester during Saturday night!
Saturday 11 July 2020 after 7:00 pm
Our tester first!
We will test the system with our tester, if everything is ok we will proceed with all toy libraries that have a custom domain name.
If your toy library will apply for the promotion to buy a custom domain name, your toy library will be moved after Otautau on Saturday night ONLY if you are NOT open on Sunday.
Sunday 12 July 2020 after 3:00 pm​
We are moving all the other toy libraries altogether.
If your Toy Library is open on Sunday it will be moved after 9:00 pm.
If your toy library is open on Sunday and you didn't send us your new opening hours PLEASE let us know it!
Sunday 12 July 2020 after 9:00 pm​
Rolleston
North West
Northcote
Stoke
Wakatipu
The new company gives us a very good domain mane discount. All toy libraries will have a promotion to buy a custom domain name. So, instead to have toylibraryname.mibase.co.nz you can have
toylibraryname.org.nz
toylibraryname.co.nz
toylibraryname.nz
The promotion is:
1 year only $19.99 NZD and from the second year $37.99 per year.
3 years for only $20.95 NZD /yr so a total of $62.85
5 years for only $18.95 NZD /yr so a total of $94.75
10 years for only $17.95 NZD /yr so a total of $179.50
PLUS GST
If your domain name is going to expire you can have the same promotion!
Please, send us an email to info@mibase.co.nz if you like to apply for the promotion.
The OWNERSHIP will be yours, we only help you to have a good deal!