MiBaseNZ updated to 2.16.11 - 26/09/2020
Ticket #557: Reserved toy on loans page
Ticket #558: Issue with member access
Ticket #559: member unable to reserve toys
Ticket #561: My wishlist
Ticket #572: Unable to use the Member Alerts Box on the Loans Screen
Ticket #577: Returning toys
Ticket #578: Toys List for Stocktake
Activity Log
MiBaseNZ has created the Activity Log page so you can see all the activities occurring in your system as well as seeing where any errors are coming from.
If multiple users log in to the system, then keeping an activity log will help you monitor all user activity. This means that all activities happening in your admin website by your admin and volunteers, all activities that your members will do in the Member Website and even the systems server activities will be recorded.
When an admin, or a volunteer or a member changes any data or deletes or adds any information, the log system will record these changes adding a separate row for each activity.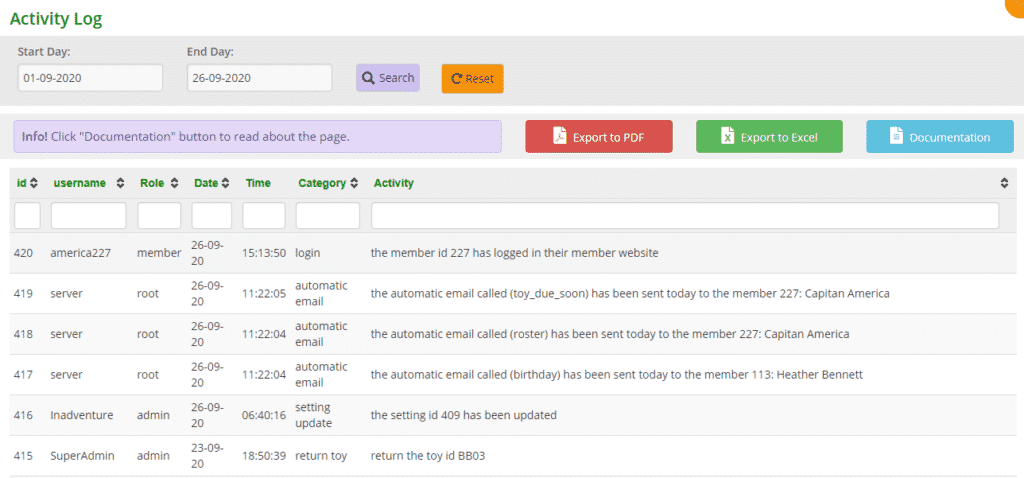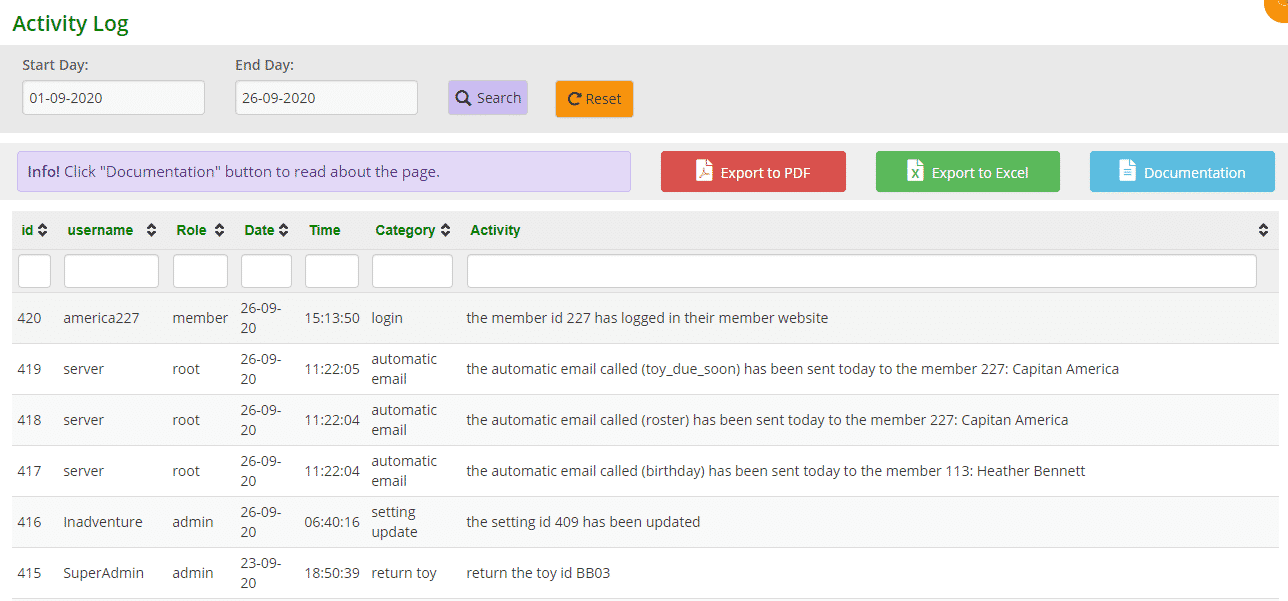 Documentation: Activity Log page
New small functionality changed
New button – All Not Active Toys to Excel
Added the new button under Setup -> One-click function.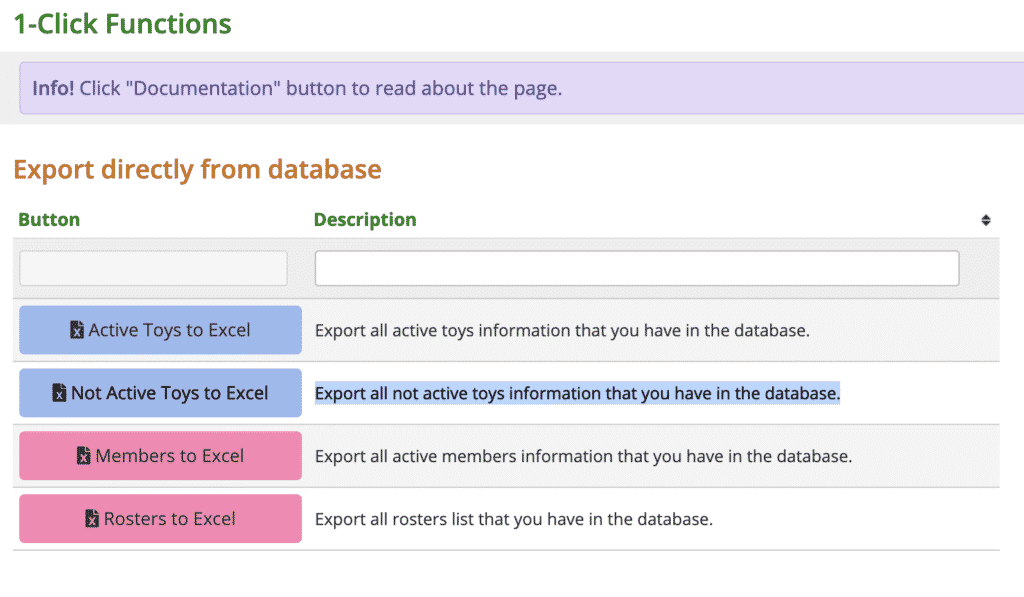 More info in the Home Page
You can now see the Toy Library code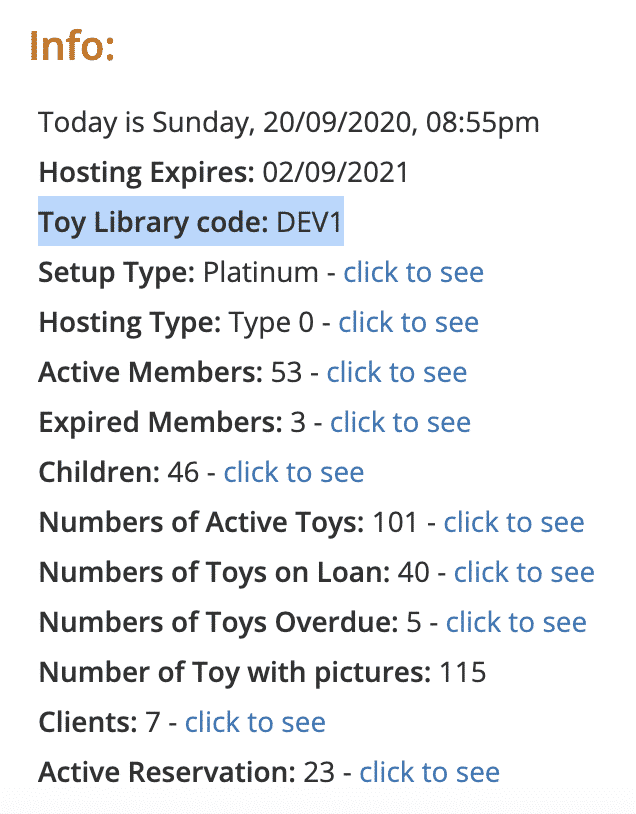 Tables
We update all the table's design with the new version.