MiBaseNZ's Former Employees page is where you can see the list of all your ex-employees. You can view the employee's detail page and edit any of their information if required.
To view this page, go to Setup -> Human Resources -> Former Employees

To make any changes to a former employee's details click the yellow Edit button alongside it, make the changes and click Save.
To view their details page click the View button. You will also see their timesheets listed here as well.
Under Status, you will see Resigned. If you view a current employee their status will be Currently employed.
To go back to the Not Active Employees List page, click the Former Employees button.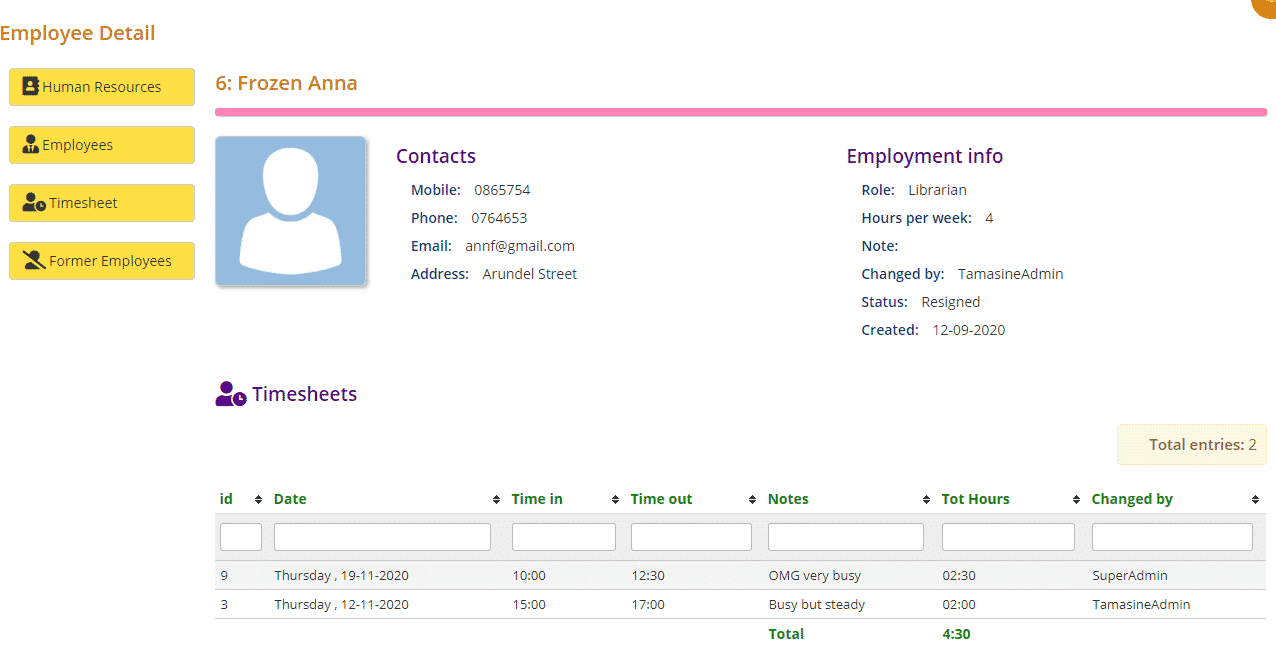 To sort or filter the employee list, click the arrows next to the heading you want to sort or filter the list by or type in the search boxes underneath the headings.
You can also download the list to PDF and/or Excel by clicking the Export to PDF or Export to Excel buttons. This will export the full list, not a filtered list. If you want to download a filtered list, export to excel and sort or filter through there.
Next to these buttons is the blue Documentation button. Clicking this, a short page instruction will appear giving you a quick overview of this page.