MiBaseNZ created a ticketing system to provide ongoing support to all toy libraries that use MiBaseNZ. Through this ticketing system, libraries can report any issues or bugs that they have; request any information such as where to find settings, how to use the system, how to make changes; request bag labels or new reports; as well as make any suggestions for new functions.
There are multiple places where you can access MiBaseNZ Help Desk.
Admin Home Page
You can find the link on the right column at the bottom of the page.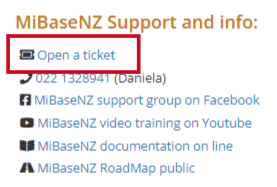 Admin Login Page
The link is located under the Forgot Password button.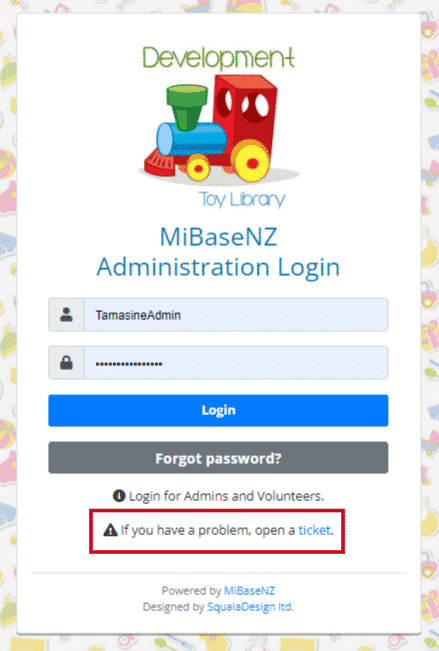 Facebook MiBaseNZ Support Group
Type in either "helpdesk" or "ticketing system" into the search field and various posts will appear with a link to the HelpDesk.
There is also a short article under the Files tab called MiBaseNZ Ticketing System
MiBaseNZ New System Update email
When a new system update is emailed to toy libraries a link to the HelpDesk is always added.

Opening a Ticket
Once you have clicked on the link, a new tab will open with the following page.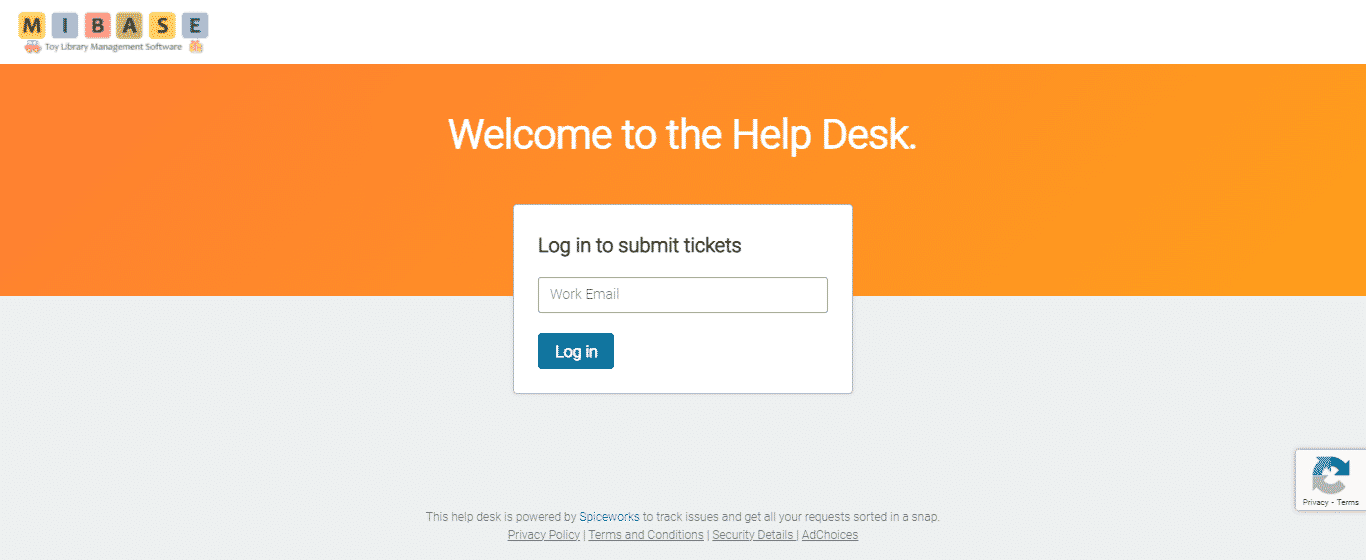 Type in your toy library email. Try and remember to use the same email when opening tickets.
Once you click Log in, an email will be sent to you with a link to log into the HelpDesk. Click on this link and you will be given access.
At the top of the page there is a Submit a ticket button.

Once you click this button the following will appear. Fill in as much information as you can. You also have an option to attach a document or photo. Click Submit once done.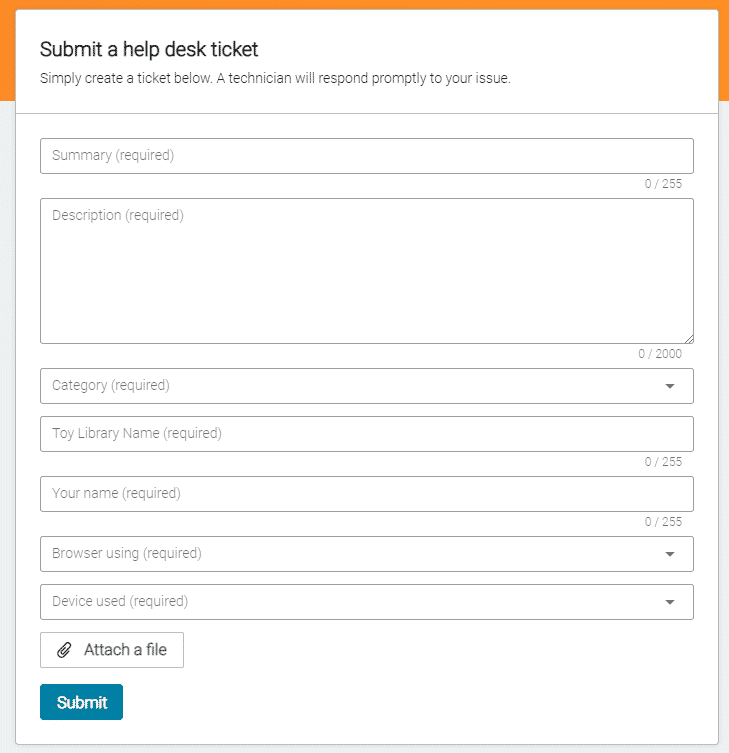 When someone from the MiBaseNZ Support Team replies to your ticket, you will receive an email with the response.
You can reply directly via email or log back into the MiBaseNZ Help Desk, click on the ticket and reply.
Closing a ticket
A ticket is closed by the Support Team when:
the issue has been fixed
the request has been answered or completed
a reply has not been received from the person that opened the ticket after

7 days
If a ticket has been closed, you can open it again by simply replying to the last email.