This email is sent after a member renews their membership with your toy library. You will quite likely not send this email through the Bulk Emails page as MiBaseNZ has a setting that allows you to send the email automatically or provides a Send Renew Membership Email button.
To set up this setting go to Setup -> Administration, type in 'auto_renew_email' as shown below and click the yellow edit button.

If you would like the email to be sent automatically when the membership is renewed, change the setting to Yes otherwise leaving it as No, you will see the yellow email button Send Renew Membership Email after you renew the membership.

Once you have done this the next important step is to create/modify this email template.
Go to Setup -> Email Template, type in 'renew' as shown below and click the yellow edit button.

Then change the content in the email.
You can also add any generic shortcode you like to the email. Follow this link to view our full list of shortcodes.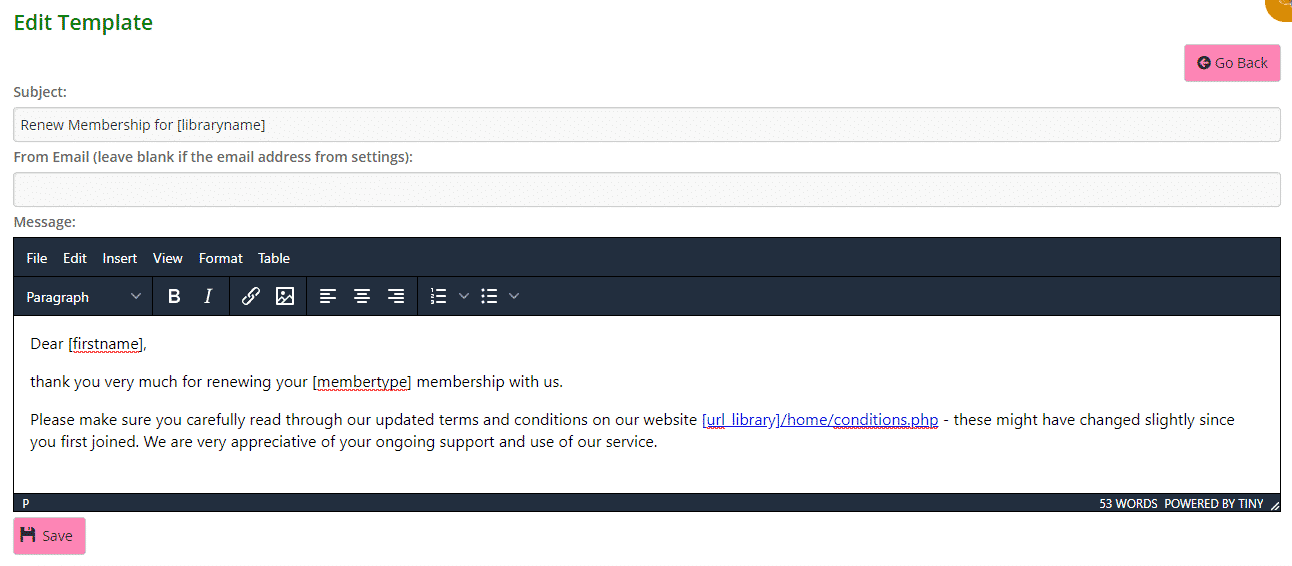 Click Save.
A Success message will appear. Clicking Go Back will take you back to the Email Templates page.