If your toy library likes to send our regular newsletters to your members, you can set up the layout with this template and save it then each time you send a newsletter you just have to update the content.
The first important step is to create/modify this email template.
Go to Setup -> Email Template, type in 'newsletter' as shown below and click the yellow edit button.

Then change the content in the email.
You can also add any generic shortcode you like to the email. Follow this link to view our full list of shortcodes.
Don't forget you can also insert media, images and links to other pages/websites by clicking the relevant boxes and menus in the 'Message' area.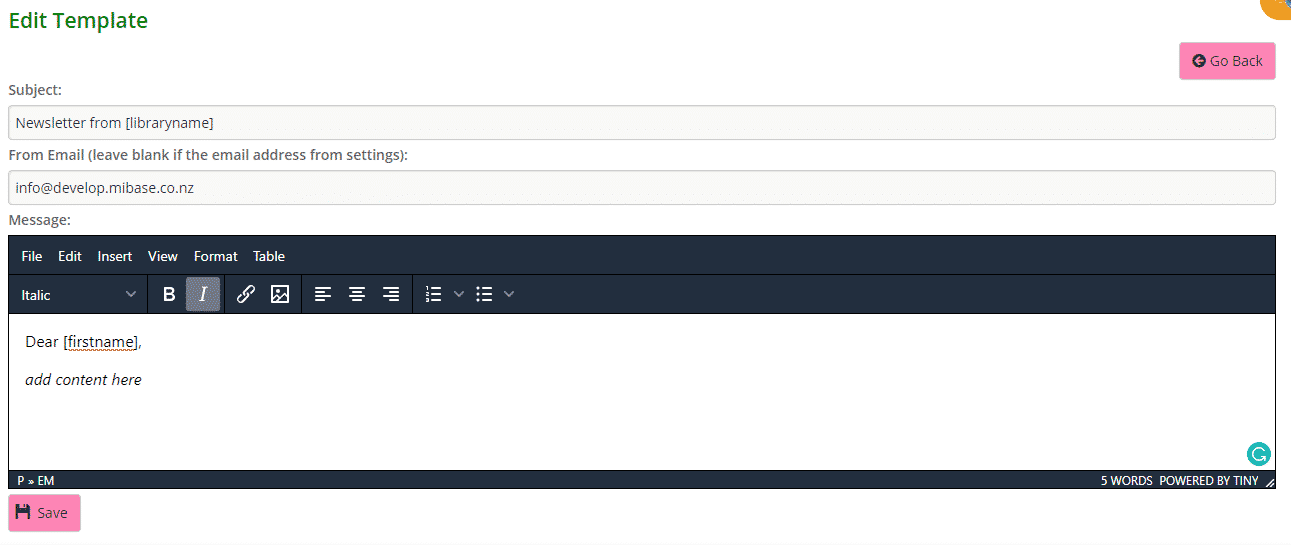 Click Save.
A Success message will appear. Clicking Go Back will take you back to the Email Templates page.