MiBaseNZ's Toy Library Legal page is where your toy library can save the legal information required for all toy libraries. This information includes your Charity Registration and NZ Business numbers, the date you were registered, and a link to the NZ Toy Library Federation page.
All the necessary and required information for a toy library can be saved here, in one place, on this page.
To start adding this information, go to Setup -> Committee -> Toy Library Legal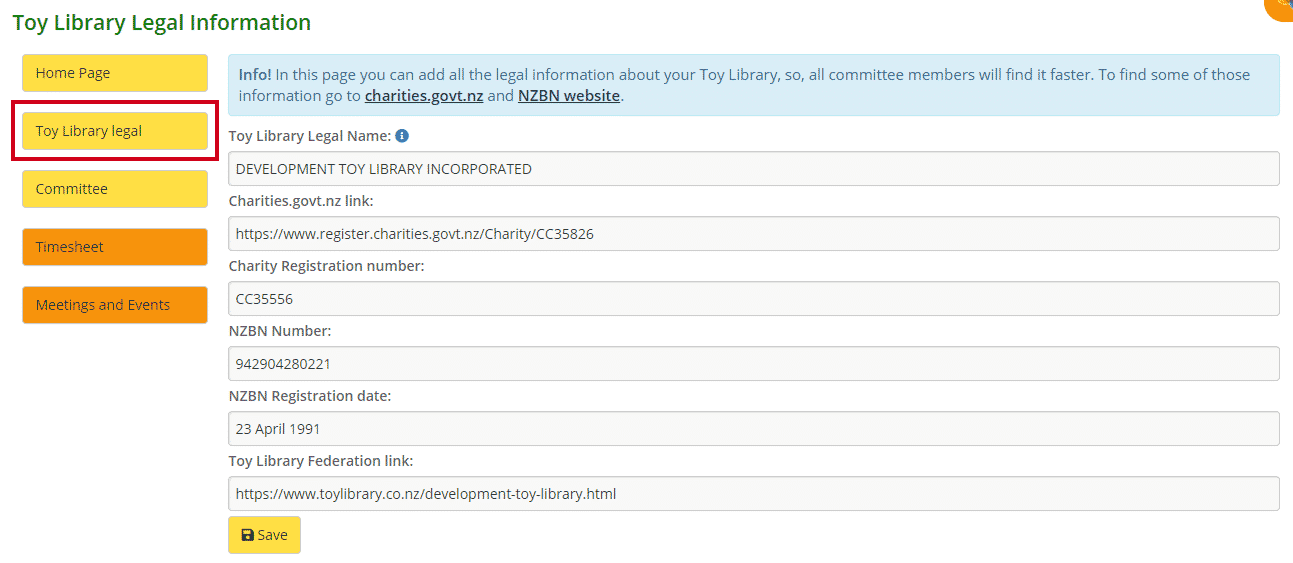 In the blue information box are two links, to the Charities Services website and the NZ Business Number website. Search for your toy library, and the information to add to this page can be found there.
To find your Toy Library Federation link go to www.toylibrary.co.nz/find-a-toy-library, search for your toy library and copy the link into the field provided.
When all the information is added click Save.
A Success message will appear saying the information has been recorded.