How to Return a Toy for Hire when Quarantine Ends
In MiBaseNZ when a toy has completed its quarantine period and has been cleaned, it is ready for hiring again.
To find out how to remove a toy from quarantine, you will need to go to Toy -> Quarantine.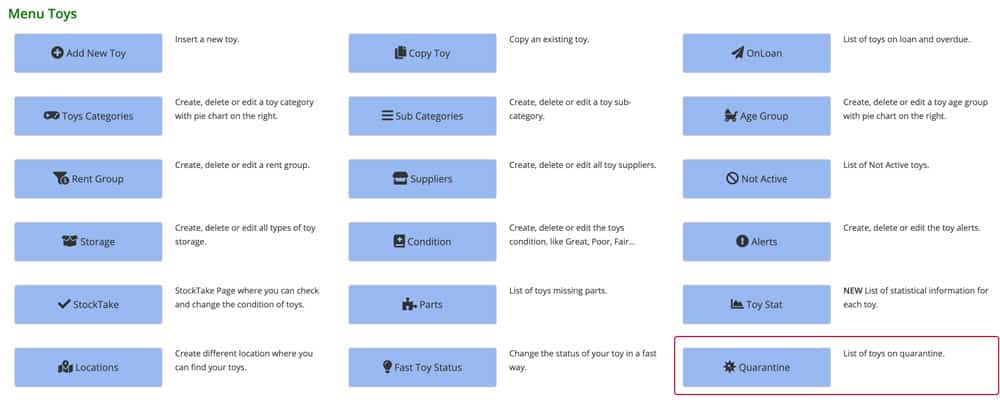 On this page, you can see a list of all the toys in quarantine and the relevant information for each toy.
The last date is when the toy will end quarantine. If the date is green, the toy has completed its quarantine period.
Once you have cleaned the toy, click the "Cleaned" button and the toy will be available for hire.

This toy will no longer be listed on the Quarantine page.