Members Statistics page
MiBaseNZ has created the Members Stat page for you  to see certain statistics for each expired and active member (this does not include the resigned or locked members. To view this list you will need to go to the Not Active page).
The information on this page does differ from the Mem. Expired page and the Members List page.
To see the full list of statistics for each member, go to Member -> Members Stat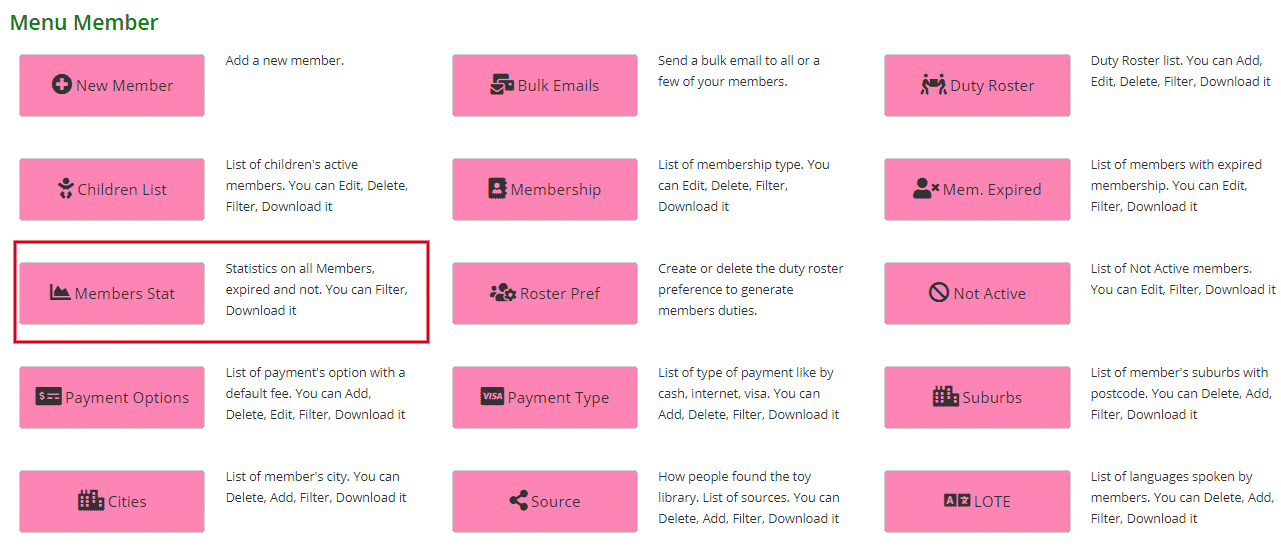 You can see in the list below specific information for each member.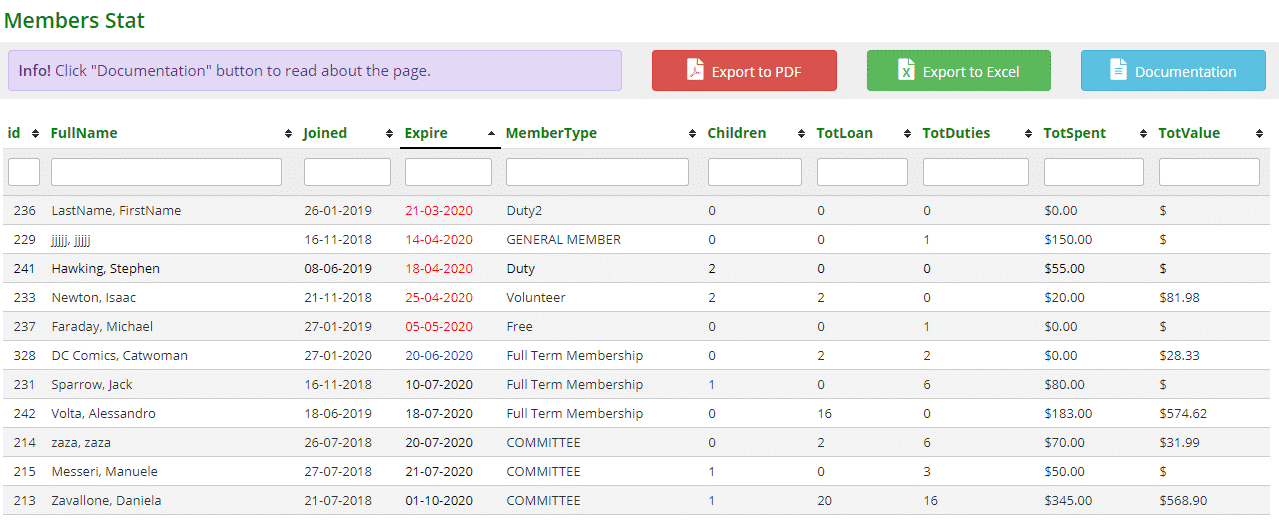 id: the member's id number.
FullName
Joined: the date the member joined.
Expire: the date the membership expires. If it is highlighted red, the membership has already expired, blue, the membership will expire soon.
Children: the number of children recorded for each member.
TotLoan: the number of toys the member has hired since joining.
TotDuties: the number of duties the member has completed since joining.
TotSpent: the total amount of money the member has spent since joining.
TotValue: the total of how much the member could spend if he/she bought the toys instead of hiring them.
You can choose how many rows are displayed on the screen by selecting from the dropdown box at the bottom of the screen.

You can also sort/filter this list by the headings listed. Click the arrows next to the heading you want to sort/filter the list by or type in the search boxes underneath the headings.
You can also download the list to PDF and/or Excel by clicking the "Export to PDF" or "Export to Excel" buttons. This will export the full list, not a filtered list. If you want to download a filtered list, export to excel and sort or filter through there.