To assist you when setting up a new member, MiBaseNZ has created a LOTE page where you can add or delete languages and nationalities.
This will also provide you with an informative guide on what languages your members speak which can be helpful when making decisions with your toy purchases.
Go to Member -> LOTE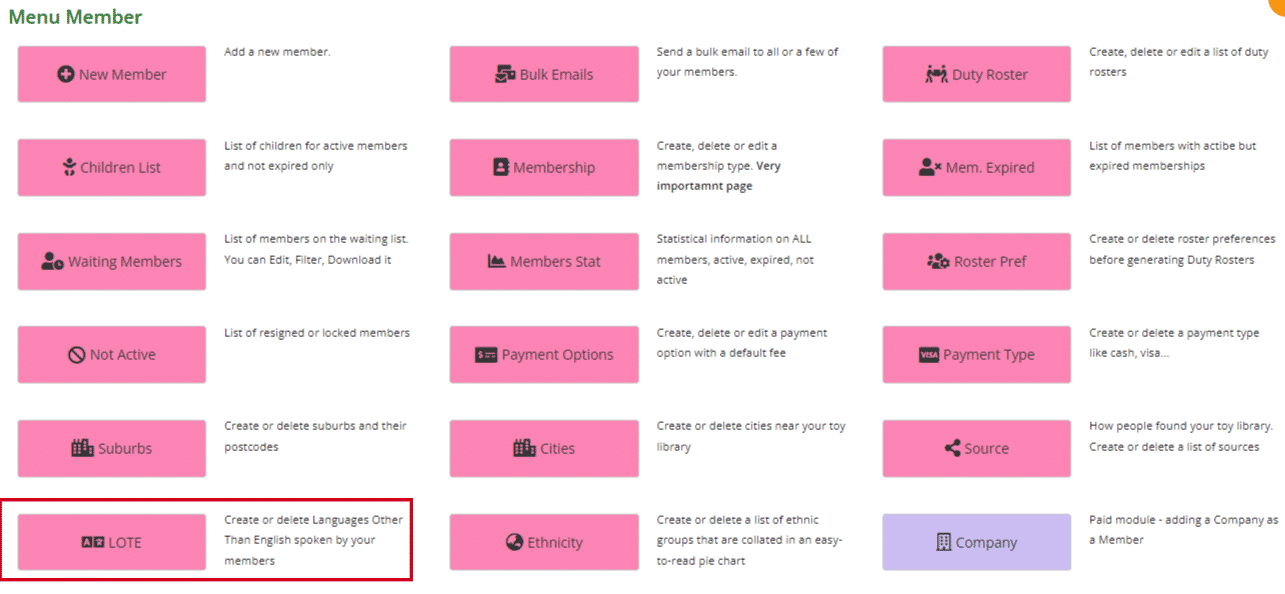 On the left, you can see the list of nationalities/languages.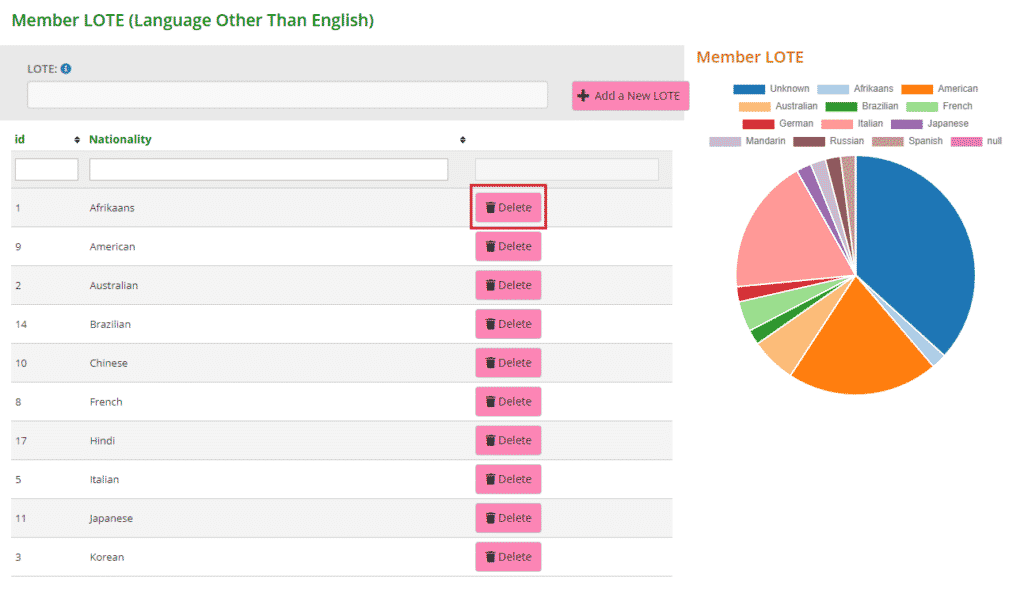 On the right, is a pie chart to provide you with a visual representation of your members' nationalities/languages. If you hover your mouse/arrow over each section of the chart, you can see the number of members of that nationality/language.
To remove a nationality/language, click the Delete button alongside it.
To add a new nationality/language, type your preference in the LOTE field and click Add a New LOTE. It will automatically be added to the list.

When Adding a new member, their nationality/language can be selected from the dropdown menu.

This function can also be seen on the Join Now page of your public website. Members who join online will be able to choose from the dropdown menu.