Once you have finished loaning toys to a member, you have the option of printing a toy loan receipt if the member would like one.
It is as simple as clicking the orange 'Receipt' button under the toy loans list, checking the settings in the print box that appears and clicking 'Print'


Email template
The first important step you need to do before using this function is to create/modify the email template called 'loan_receipt'.
Go to Setup -> Email Template and click the yellow edit button alongside it.


Then change the content in the email and click 'Save'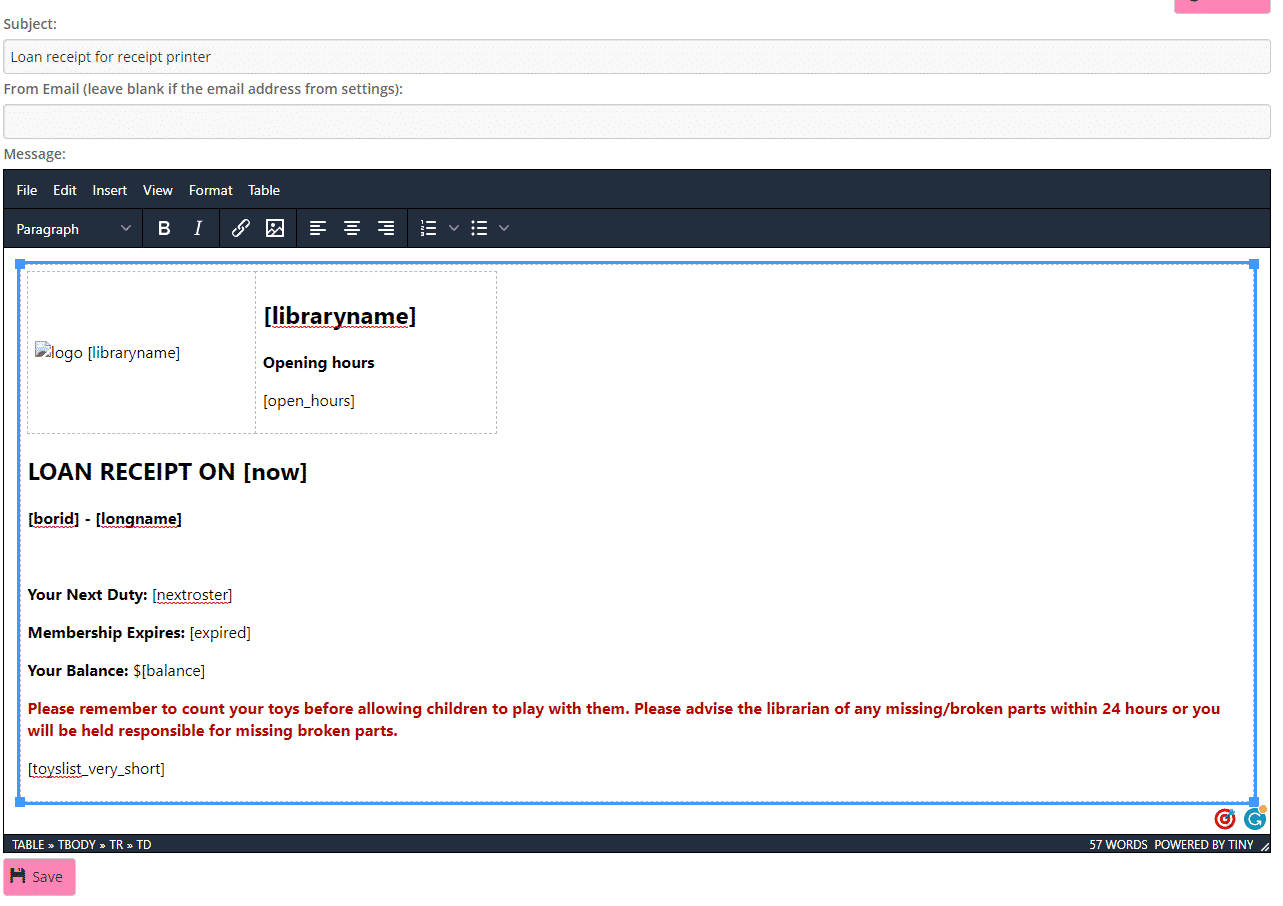 You can add any generic shortcode you would like displayed, for example, in the above email, you can see [longname] or [balance].
Look at our documentation here https://mibase.co.nz/knowledge-base/use-shortcode-in-the-email/ for the whole list of shortcodes.
Toy Loan List shortcodes
For the list of loaned toys inside the email you can use these specific shortcodes:
[toyslist_pieces]: Toy on loan list with description

[toylist]: Toy on loan

[toyslist_detailed]: Toy on loan list very detailed

[toyslist_small]: Toy on loan list small

[toyslist_very_short]: Toy on loan list very short

The result is: