Reservation List
MiBaseNZ has a Reservation System, here you can see how to see the Reservation List.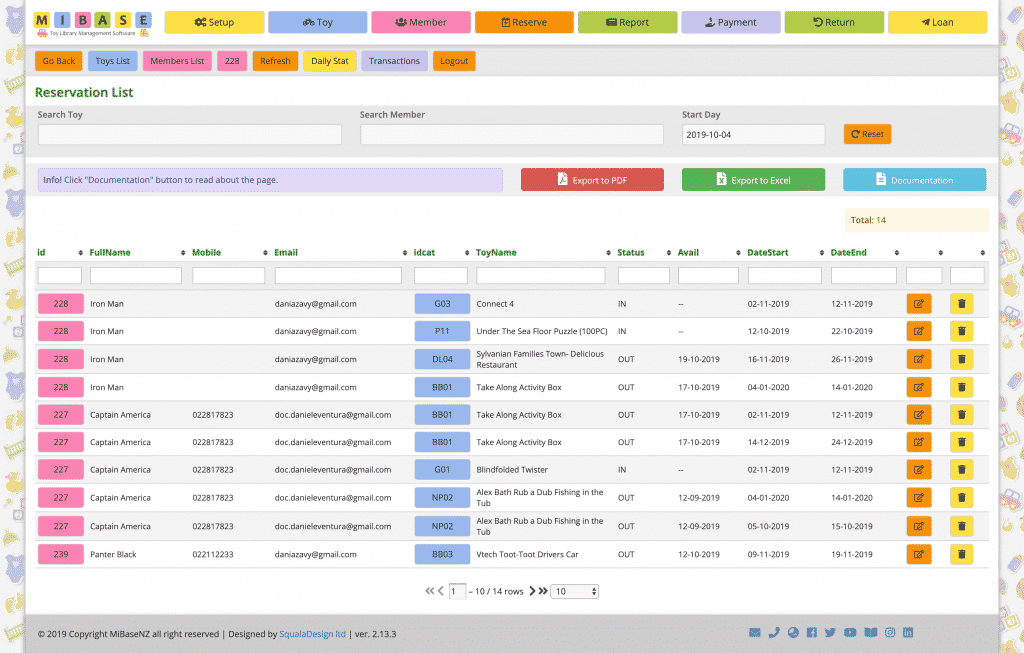 On this page, you can see all information, edit

and

delete a reservation.
The description of all columns is:
id: the member id that has the reservation,
FullName: the full name of the member that has the reservation,
Mobile: the mobile or phone number of the member,
Email: the email address of the member,
idcat: the toy id that has been reserved,
ToyName: te toy name that has been reserved,
Status: the toy status, IN is in the library, OUT is on loan,
Avail: if the toy is on loan there will be the available date,
DateStart: the first date of the reservation,
DateEnd: the last date that the toy has been reserved.
You can also use the table header input to sort and/or filter the table.
Go back at Reserve Category ->