MiBaseNZ provides toy libraries with the ability to choose which pages or functionalities a Volunteer can have access to in the admin website. Once this is set up, you can Add Volunteers to the system providing them with their own logins to a limited version of the admin website.
To set this up, go to Setup -> Volunteers Setup

The page that appears is the complete list of all the pages and functions a Volunteer can have access to, or not.
Click On/Off to enable or disable the function for the Volunteer and then Save for each section.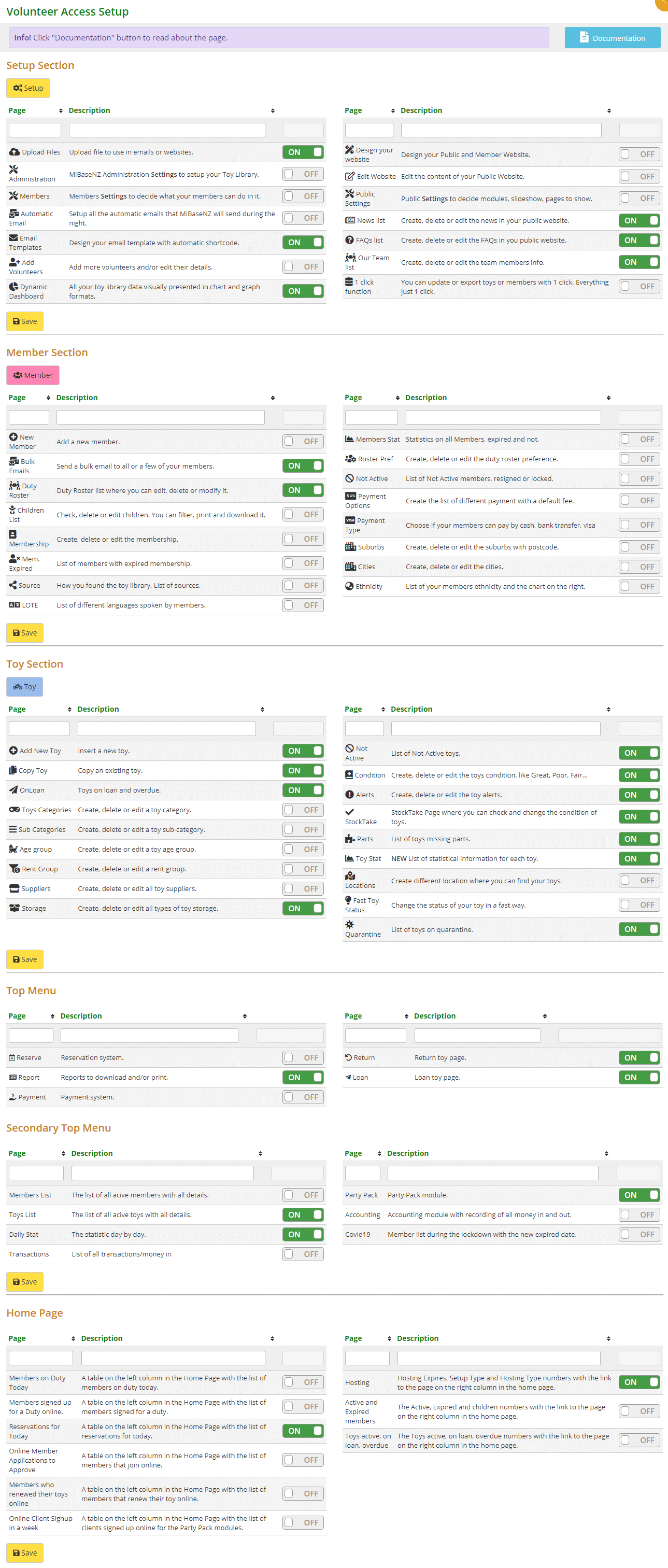 To test this module you need 2 computers OR 1 PC and 1 Tablet OR you need to open an Incognito page in your browser to be able to look at both admin and volunteer at the same time.
Short video here