Toy instruction
In MiBaseNZ you are able to upload a Toy Instruction that can be a document or a photo and it will show up in the admin, member and public website.
Upload the toy instruction
Go to Setup -> Upload Files
In the file uploader, you have to choose your file, the description MUST be the idcat of the toy, the access must be public and the category needs to be toy-instruction.

After fill in all info click Upload and wait a few seconds/minutes, it depends on how big is the file. You can upload a pdf or a photo/image.
Admin website
In the MiBaseNZ admin website, you can see the toy instruction in the toy detail page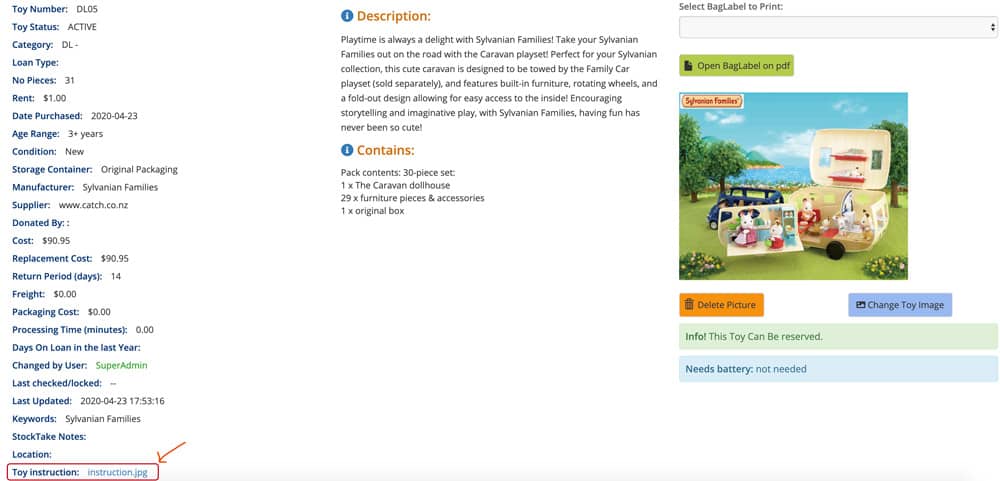 Public and Member website
In the MiBaseNZ public and member website, you can see the toy instruction in the toy detail page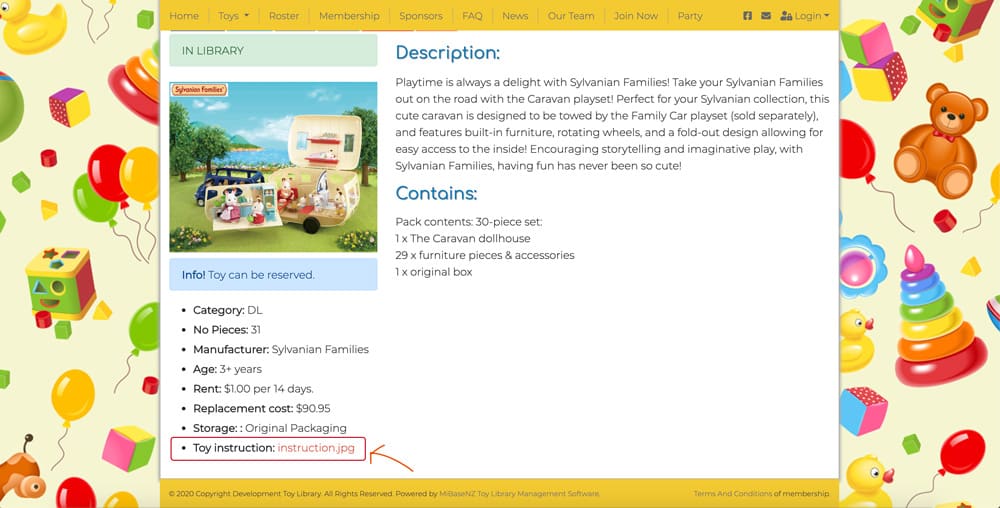 Short video here: https://youtu.be/nlbqI-wEXaQ