Since children learn new skills and show different interests during different stages of development, allocating an age limit to your toy library toys means members can search for a good match for their children's age, interests, and capabilities. Using MiBaseNZ's Age Group page allows you to create a list of age groups which you can then allocate to each toy.
Go to Toy -> Age Group

On the left, you can see the list of age groups. Looking at the table, you can see how many toys in that age group. Knowing this helps with toy purchasing and seeing where any gaps may be.
On the right, is a pie chart to provide you with a visual representation of the number of toys in each age group. If you hover your mouse/arrow over each section of the chart, you can see the number of toys in each age group.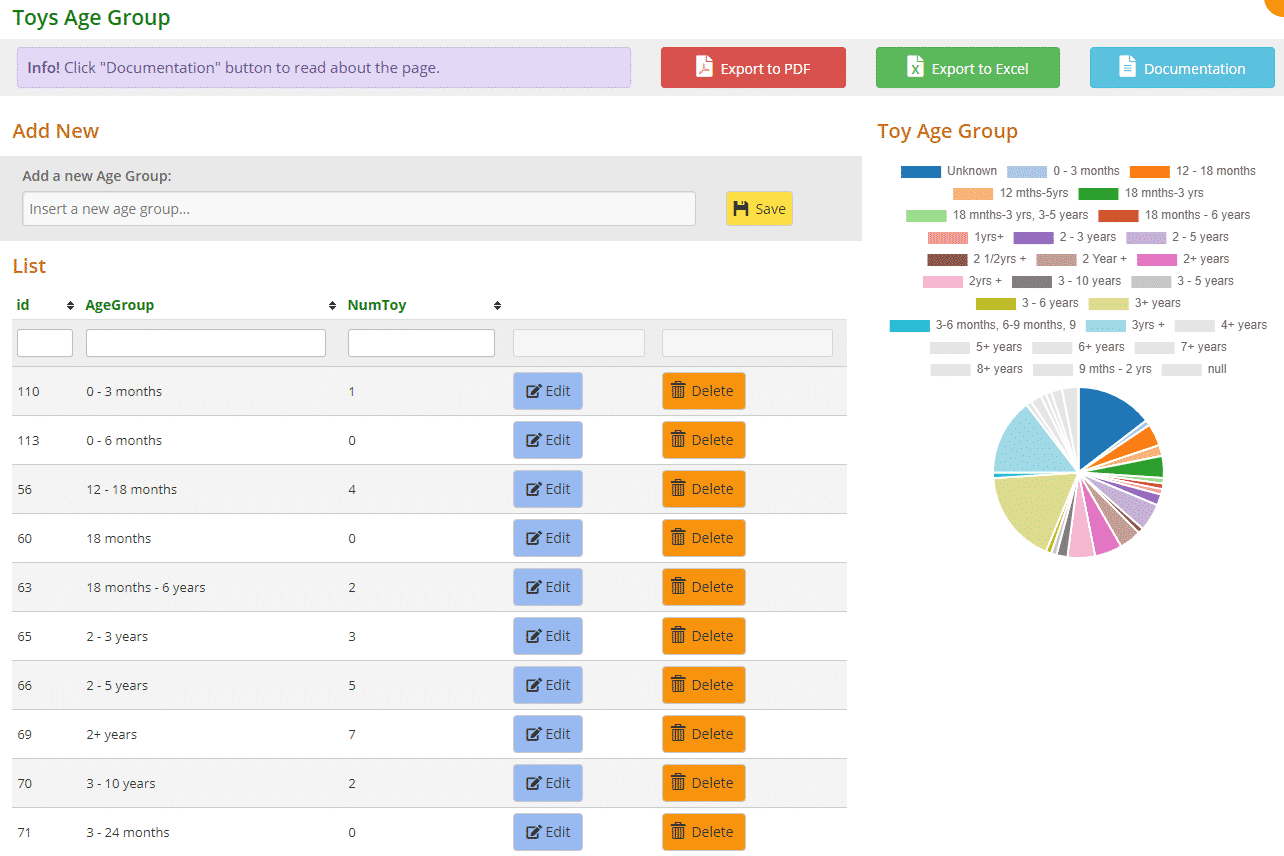 To add new age group, type it in the box under the Add a new Age Group heading above the list. Click Save.
You will see the Success message appear underneath.

To edit an age group, click the blue Edit button alongside it.
To remove an age group, click the orange Delete button alongside it.
If you delete an age group and there are toys still recorded under that group, the chart on the right will still record the age group and number of toys until you move them to another age group. Once that's done the chart will update. To change the age group for a toy you can either go to Edit a toy page or the Stocktake page.