Payment Type – add or delete
MiBaseNZ has created the Payment Type page to check, add and delete different types of payments that your toy library specifically uses.
Go to Member -> Payment Type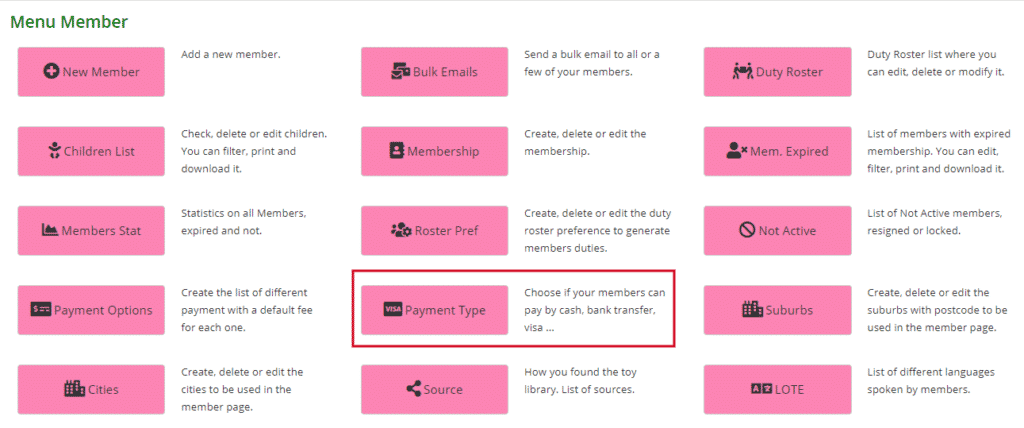 Here you can see a list of the different payment options.
To remove a payment type, click the orange "Delete" button alongside it.
If you would like to add a new payment type, click "Add New"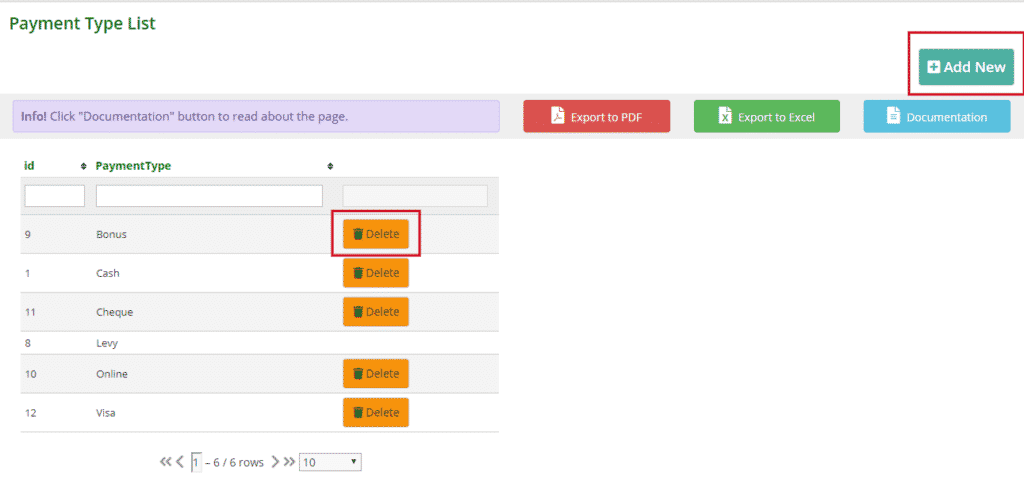 Type in the payment and click the "Add a New Payment Type" underneath

You will see the Success message appear underneath. An Error message may appear if there is a problem.

When you click "OK" you will be taken back to the Payment Type List page
After finish to add all payments type you are ready to add payment options