If your toy library uses hire fees for your toys, you will need to create a list of different hire fees in MiBaseNZ's Rent Group page.
You will be able to add the rent group, or hire fee, to a toy in the Editing a Toy page under the Toy Cost section and then see it on the toy's detail page. The rent group can also be seen in the Toys List as well as in both Public and Member Websites.
To create your list, go to Toy -> Rent Group

On the left, you can see the fields where you can add a new rent group and under that the list of rent groups.
On the right, is a pie chart to provide you with a visual representation of the number of toys within that rent group. If you hover your mouse/arrow over each section of the chart, the number will appear.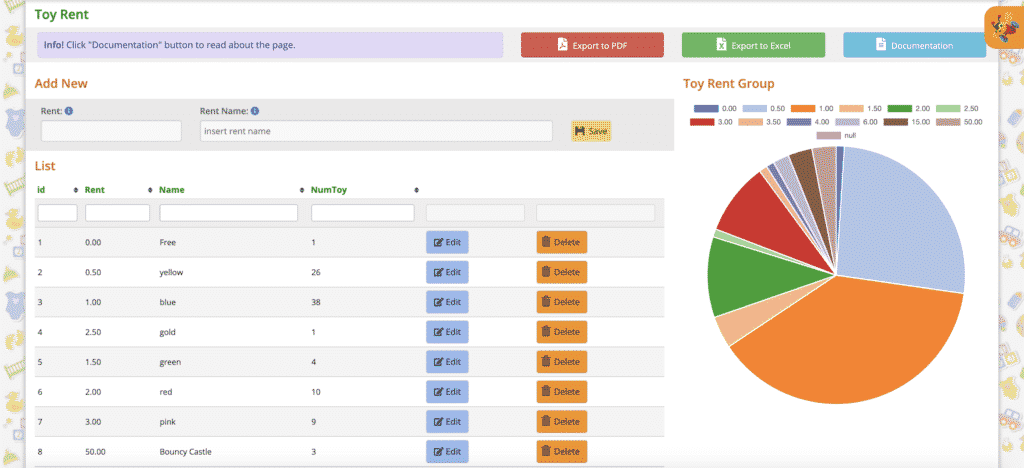 So, to add a new rent group, simply type in the amount in the Rent field and write a name in the Rent Group Name field. This cannot be left blank. If you don't use names, simply choose a colour.
Click Save.
You will see the Success message appear underneath. An Error message may appear if there is a problem.

To edit the rent group, click the blue Edit button alongside it, make the changes, and click Save.
To remove a rent group, click the orange Delete button alongside it.